October is a special month. It's in the thick of Fall. The holiday season is about to start. The weather gets a bit nippier. But October is special also because it is National Breast Cancer Awareness Month.
Working at an oncology practice, I see breast cancer patients all the time. These patients are strong and beautiful. Over the years, some have become very special to me and it goes without saying that heartbreak is expected when it comes to cancer...but there is always hope.
I made pink macarons because I wanted to do something for my patients. I know there is more we all can do to help our friends and family affected by this illness. So
walk
for them,
donate
for them,
volunteer
for them until we find a cure. Ladies, please take care of yourself and have yourselves examined by your physician at your yearly physicals.
This is dedicated to my current and passed patients, my friends and family affected by cancer as well as their friends and families and especially to my Auntie Mina: RIP. We love you.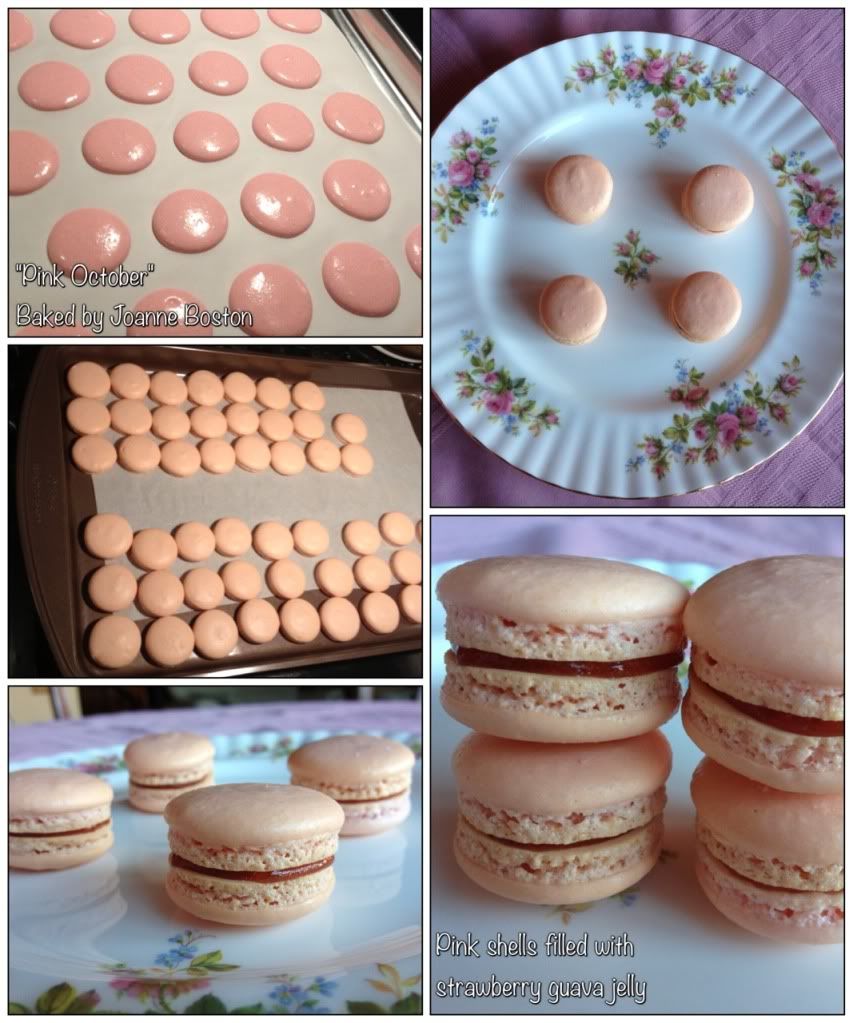 10/18/12 - "Pink October" - Pink Macarons with Strawberry Guava Jelly